The equipment
Our fleet is composed of decked 1-person sea kayaks and Sit On Top kayaks for up to 4 people (2 adults and 2 children).
Our Sit On Tops
These are unsinkable, auto-emptying, stable, safe and easy to use kayaks, ideal for families.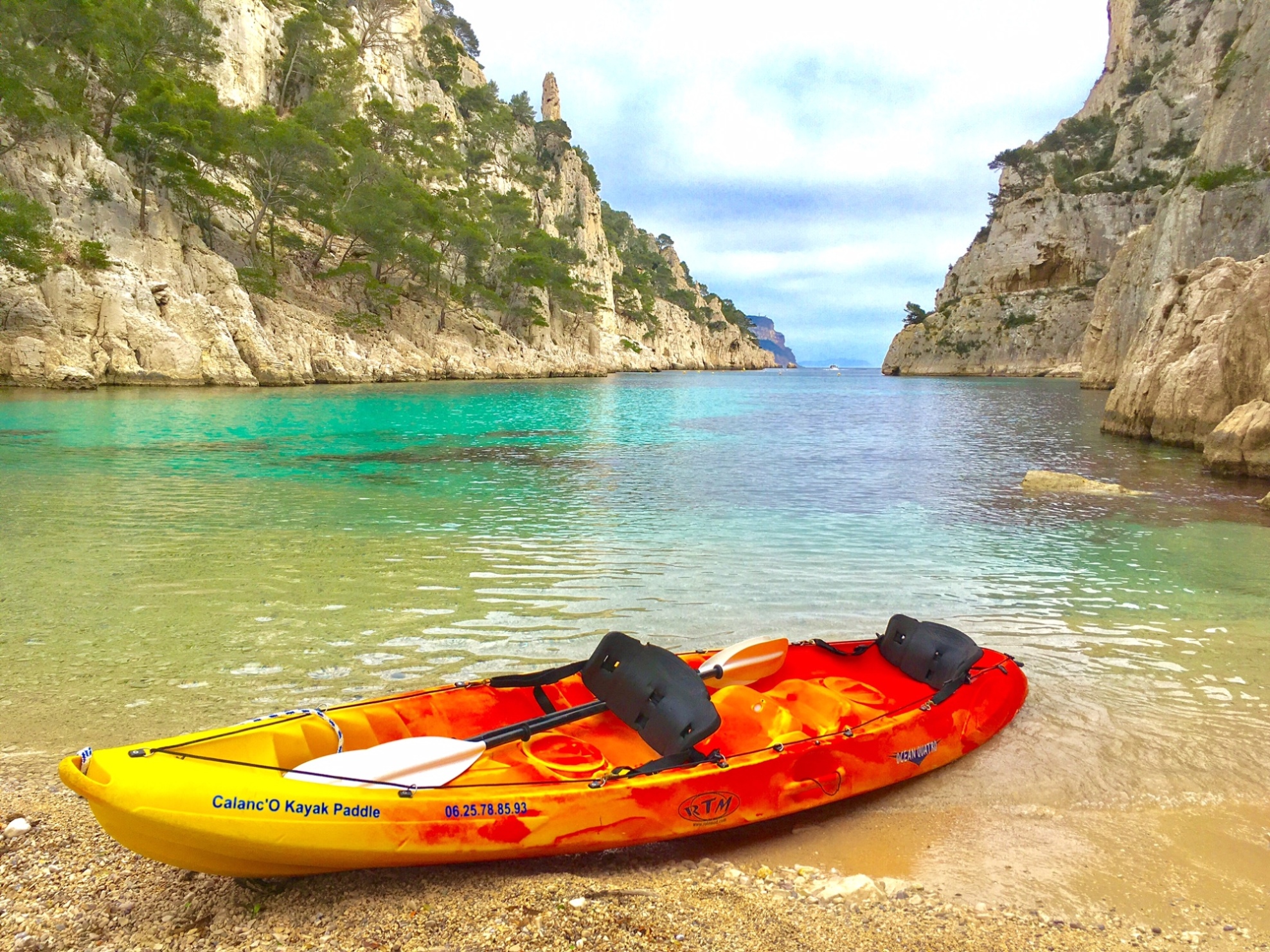 Our decked kayaks
Not as stable as the Sit On Tops because of its pointed shape, the decked sea kayak offers better gliding sensations and is faster, yet accessible to beginners.
This amazing sea device will enable you to cover longer distances in no time !!!